Total dimensions

:

130 x 20 x 3 mm

Colour

:

Gray

Operating range

:

-50 to 200 deg. C

Thermal conductivity

:

2,4 W/mK

Additional information

:

3M Adhesive Tape - Excellent adhesive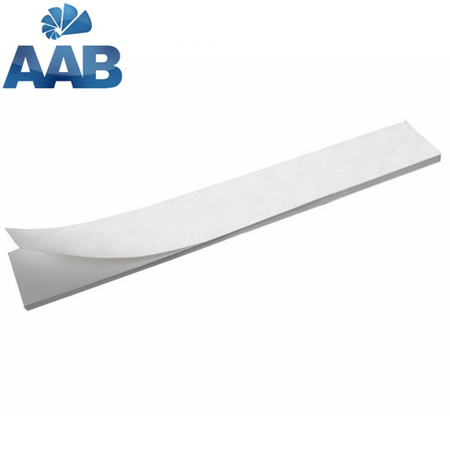 AABCOOLING Thermopad Glue 3M 20x130x3 2,4 W/mK is a high performance AABCOOLING adhesive tape with 3M adhesive double sided tape. Excellent quality guarantees very good conduction of heat! Two-way thermo-conductive tape is ideally suited for spaces between the heat sink and the heating element. The tape is in one large piece that can be trimmed to suit individual needs. Thanks to exceptional compressibility, it can be used to remove heat from systems that are spaced from 2,8 mm to 2,5 mm!


- Powerful thermal tape

- Easy to use and remove

- Working in the temperature range: -50 ~ 200C degrees

- Thermal conductivity: 2,4 W/mK

- Thickness: 3 mm

- Compression - perfect filling of the gap

- 3M Adhesive Tape



Application:
- Laptop / notebook (graphics cards, power section)
- PC - graphics card (between heat sink and GPU), power section, RAM modules
- Appliances / Appliances (LCD TVs, amplifiers, electronics emitting heat)
Method of application:
- First make sure both surfaces are completely clean
- Remove the protective tape on one side and glue to the bottom of the heat sink
- Remove the second protective tape and stick to the other element (chipset, graphics card, mosfets, memory, etc.) on which the heat sink is to be mounted
- It is very important to stick the elements together the first time
- Tape sticks immediately
Tape removal:
- Use a thin knife to carefully pry one of the heatsink angles and with twisting movements peel it away from the cooled element (must be very delicate). 
- Then clean both surfaces before reassembly.
Included:

- 1 x AABCOOLING Thermopad Glue 3M 20x130x3 2,4 W/mK
- 1 x Package