Length

:

4 x 10cm

Power Supply

:

12 V DC

Connectors

:

4 x 3-Pin male

,

1 x 4-Pin MOLEX - female

Cable

:

yellow +12V

,

black - GND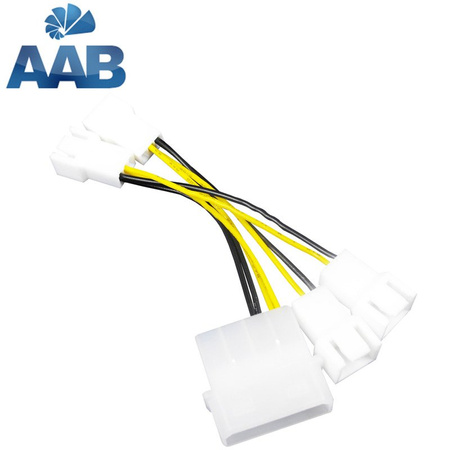 AABCOOLING AAB C22 is a 4 pin molex adapter for connecting up to four fans with a 3 Pin connector. Ideal alternative in the absence of free 3 Pin connectors on the motherboard. Just connect the adapter to the molex connector in the computer power supply. The splitter works at 4x12V.
Application:
Fans with 3 Pin Connector (unable to read the fan speed from the molex power connector).
Included:

- 1 x AABCOOLING AAB C22
- 1 x Packagee