Total dimensions

:

150 x 80 x 195 mm

Weight

:

250 g

Colour

:

White-black, high gloss

Material

:

Plastic

Fans dimension

:

94 mm

Power Supply

:

3V~5V DC/ 0,35A~0,5A

Power Connector

:

USB 3.0, 2.0, 1.1

Speed

:

3200 rpm ±10%

Power consumption

:

2.5 W

Installation

:

Plug & Play-Version

Bearings

:

FDB(Fluid Dynamic Bearing) - Hydraulic

Thermal resistance

:

0,29 C/W

Power cord length

:

110 cm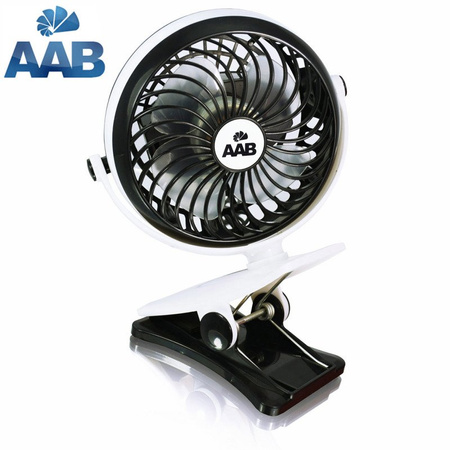 AABCOOLING USB Fan 6 standing fan equipped with a brace that allows the fan to be mounted anywhere (on the edge of a desk, countertop, shelf, etc.). The 0/1 switch makes it easy to switch on and off without having to pull out the USB cable every time you want to disconnect the fan.

The pinwheel performs around 3200 rpm, adjusts the horizontal and vertical tilt angle, so you can tailor it to your needs. At the bottom of the handle, rubber elements reduce the the vibration that is transferred from the fan to the base of e.g. the desk. Solid air flow, powered from any USB 3.0, 2.0 and 1.1 port, solid design, powerful blades, easy to mount - just plug in the USB port, Power Consumption: 2.25W, Mounting bracket.


- Solid airflow

- Powered from any USB 2.0 and 1.1 ports

- 94mm Fan

- Power Consumption: 2,5W

- Protective fan cover


Included:

- AABCOOLING USB Fan 6
- Packaging