Total dimensions

:

150 x 85 x 10 mm, wall thickness - 0.5 mm

Material

:

Elastic silicone

Mounting hole spacing

:

Standard ATX

Compatibility

:

Standard ATX power supplies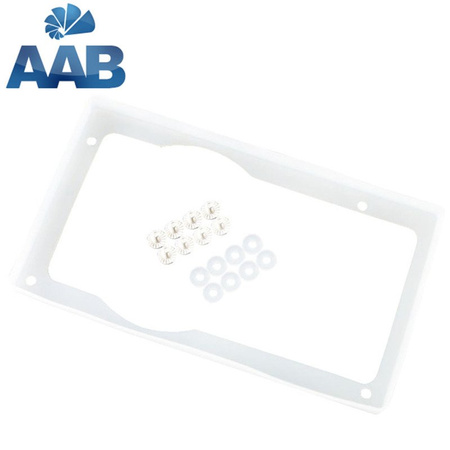 AABCOOLING Anti Vibration Power Supply - is an anti-vibration power supply gasket designed to reduce the noise generated by the fan in the power supply and the additional vibration that occurs on the PC cover. Ultra-silky silicone material absorbs vibrations that are the main cause of excessive volume. At the same time, this material provides an additional cover for the power supply. Silicone frame fits all standard ATX power supplies.


Assembly:
Insert the gasket between the power supply and the cover. - OR - Place the washers on the screws before installing the other components. Do not use both seals and washers.
Included:

- 1 x AABCOOLING Anti Vibration Power Supply
- 4 x Mounting screws
- 4 x Anti-vibration screw plates
- 1 x Package